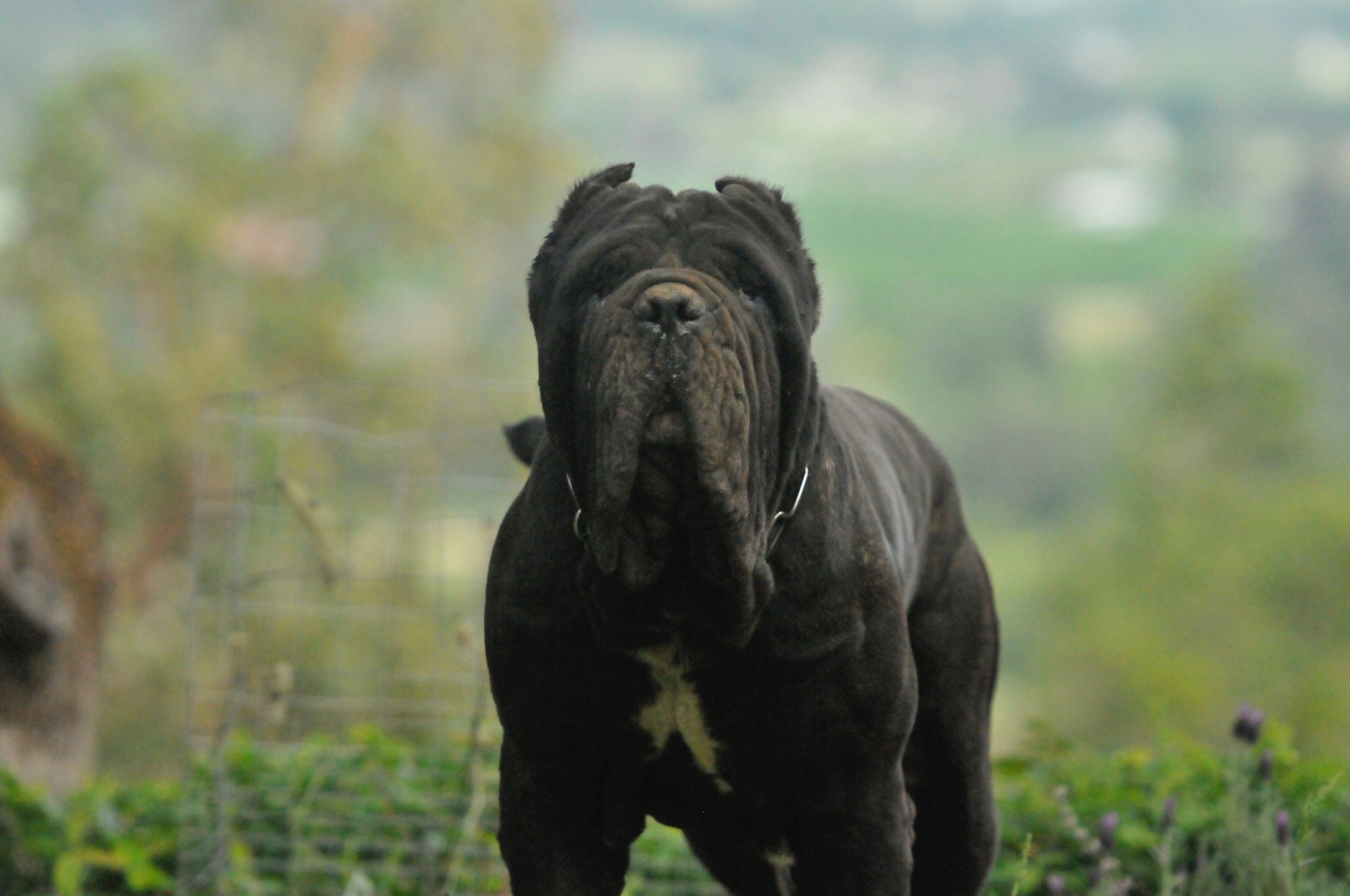 BluHouse Mastini
Neapolitan Mastiff breeders in the Pacific Northwest. We strive to produce healthy dogs of sound temperament that are consistent with the historic Italian style.
Our Dogs
We have produced generations of health tested, AKC champions, estate guardians and all around good family pets!
Our Mission
Our mission is to produce a true to type Neapolitan Mastiff with minimal daily maintenance, health expenses and heartbreak surrounding the chronic health issues plaguing the breed.
Our Vision
We strive to produce functional yet beautiful family pets. Our desired standard is more aligned to the older breed standard, but many of our dogs are successful in the AKC ring.
We chose the Neapolitan Mastiff for it's size, unique looks and protective temperament. The Neapolitan Mastiff has been a great fit for us and our family but they are not for everyone. Loyal and imposing they require socialization and a lifelong commitment to obedience work.
As breeders we are also focused on improving the health of the breed. We health test checking eyes, hearts, thyroids, hips, elbows and knees but, more importantly, when breeding we are committed to breeding for a healthier dog.
As health professionals we breed dogs as a hobby, this means we breed about once a year or less, when we have time to put the needed time into raising puppies.
All of our Neapolitan Mastiff puppies come AKC registered with vaccines, a registered microchip, a contract and a lifetime of support and free veterinary consultation through Dr. Robin White.
David & Robin White of BluHouse Mastini